Go Local: Denpasar & Southern Bali
Find authentic culture and good value beyond the dreamy beaches.
Go Local: Must-do Dubai
Discover the glitz and glamour without spending a fortune.
Go Local: Viva Las Vegas
Explore great value indulgence on and off the famous Strip.
Go Local: Berlin's delightful affordability
Where classic charm meets modern culture.
Go Local: Dublin beyond the 'craic'
Explore the energetic Irish capital while saving 'spondoolicks.'
Go Local: Vibrant Bangkok
Get more bang for your 'baht' in this surprising city.
Go Local: Authentic Barcelona
Escape the crowds and save money in this spectacular city.
Go Local: Tokyo flavours
Eat like a local and discover great food experiences that won't break the bank.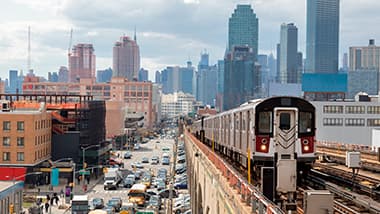 Go Local: New York, boroughs and beyond
Make your dollars stretch when you visit 'insider' New York.
Go Local: Affordable Copenhagen
Explore this city's maximum design on a minimal budget.
Go Local: Not your typical Amsterdam
Look closer at the colonial legacy that makes it a truly fascinating city.