Joint loan
A joint loan is an option for those who want to share the responsibility of a loan. Whether you're a couple, friends or family members, a joint loan could help you put your plans in action.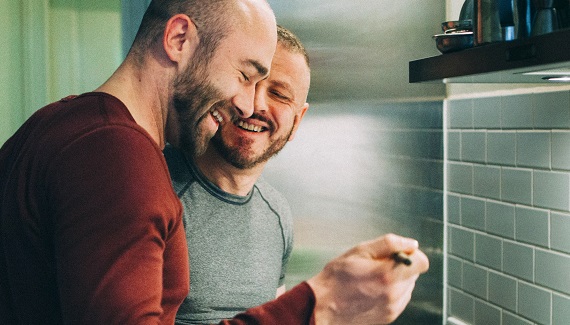 3.9% APR representative for loans of £7,500 to £25,000 over 1 to 5 years
You can apply if both applicants:
are Halifax current account customers of at least 1 month (excluding Easycash)
are not in full time education
are in paid employment or have a regular income
are aged 18 or over
are a UK resident (excluding the Channel Islands and the Isle of Man)
have not have been declined for credit in the last month or have a history of bad credit.
Find out how to apply for a Personal Loan as a single applicant.
Why choose Halifax?
Instant decision - Apply in minutes and get an instant decision on your loan when you apply online
Repayment holidays - Ask for up to two repayment holidays a year (subject to approval). Interest will be charged for the months you don't make any payments. This means you'll pay more interest overall and your original term will be extended.
Quick access to your loan - If you have a Halifax bank account, if approved you could have the money in your account in minutes. If you don't have a Halifax bank account, if approved, you should get the money within 24 hours (no more than 5 working days).
Loan calculator
Our loan calculator could give you an idea of monthly payments and APR. Try it now and apply online.
Frequently asked questions
You can use a joint loan for just about anything. For example, perhaps you'd like to do some home improvements, pay for your dream wedding or buy a car. However, there are some restrictions.

We will not lend for:

Any illegal activity.
Speculative purchases, e.g. gambling, investments and share purchases.
Business related purposes.
The purchase or lease of land or property, either in full or in part. This includes deposits.
Timeshares/holiday clubs.

These limits apply whether you want to borrow money for yourself, or to support someone else. For example, you can't take a loan and give those funds to a family member as a deposit for a house.

Yes, a joint loan can be a good way to reduce the number of debts you both have. Consolidating your debts means you'll only have one single monthly payment at a single rate of interest.

However, if you pay off a debt that has a lower rate of interest than the loan then you could end up paying more overall.

We have more information on managing debts and money worries as well as details on applying for a debt consolidation loan as a single applicant.

Taking out a joint loan may mean you can afford a larger amount due to your combined incomes. However, it does mean you are sharing the responsibility of paying it back, so it's important to make sure it's the right option for you both.

If you're approved for a joint loan, your credit files will be linked. If you apply for credit in your own name in the future, a credit search would be able to see the other person's credit history and take that into account as well as your own. Any missed repayments would also show up on both credit files.

You will also still need to pay the loan back if the relationship between you both comes to an end. Therefore, it's important you are both aware of your responsibilities before applying.
Lending and rate are subject to status. Available to UK residents aged 18+.
Loans are provided by Halifax. Halifax is a division of Bank of Scotland plc. Registered in Scotland No. SC327000. Registered Office: The Mound, Edinburgh EH1 1YZ.